Scalasol®
Anti-burglary Window | QS7 |Transparent
Class + | Well secured

Transparent / No sight restriction

Apply with a heavy squeegee
Product description
Security film turns your window into safety glass
When a pane of glass or a window is broken, a hole is created through which burglars can gain entry to the interior of your premises. It only takes them a few seconds and, more often than not, goes unnoticed by passers-by. It means that, unfortunately, thieves can all too often gain access to your valuable belongings. Anti theft window film will slow down a burglar's actions enough to force him to give up his attempt and increase the chances of his being discovered by passers-by. Anti theft window glass holds the glass together like a shield, as it were, making it very difficult to actually penetrate the window and, as a result, considerably hindering access to the inside of the building. The film is officially classified in the 2B2 DIN EN 12600 class; this certification is issued by the testing laboratory for safety glass at MPA-NRW. The official certification for the glass security film can be found at the bottom of this page. Protect your valuable belongings with QS7 security film.
Glass security film | +Class
Our anti-theft window films are divided into 3 different security categories: +Class, ++Class & +++Class, of which +++Class film offers the best protection. The differences between the three categories lies in the thickness (microns) of the glass security film. +Class has a thickness of 198 microns. It is a window film that offers decent protection. This class of security film is popular in homes and offices. This security film has good delaying properties to deter burglars. This glass security film is transparent and consequently does not change the visibility or amount of daylight, either from inside or outside. The film does not alter the architectural features of a building, so this anti theft window film can be used in historic or listed buildings without a problem. Another advantage is that this film blocks up to 99% of harmful UV rays, so it will stop your furnishings and furniture from fading. QS7 security film should always be applied to the inside of the pane of glass.
The practical advantages of security film QS7
Here is a brief list of the advantages:
• QS7 security film has official certification from the MPA-NRW agency in Germany
• It is not visible on the glass, because QS7 glass security film is transparent
• It has an anti-burglary effect, and can prevent a burglary or slow it down considerably
• The glass holds together when broken, so there is no danger of the shards breaking loose
• Anti theft window film QS7 is easy to apply yourself
Order anti theft window film QS7 cut-to-size, in a standard size or as a whole roll
Thanks to our unique made-to-measure module, you can order QS7 glass security film cut-to-size. You will find that option under the tab 'made-to-measure'. You can order QS7 to your exact measurements, down to the last millimetre. However, if you prefer to order QS7 in a standard size, you will find the options under the tab 'standard sizes'. If you are working on a large project and would like to order a whole role of QS7, go to the tab 'whole roll'. The tabs are on this product page.
How to apply window film
Security film is easy to apply yourself with the aid of our special tools. A weighted squeegee is an essential piece of equipment which will help you apply your window film absolutely perfectly. We recommend using a weighted squeegee so you can apply extra pressure to the glass, which is needed due to the rigidness of the film. Glass security film is applied to the inside of a window. It can be used on all kinds of plate glass (and on all grades of Low E glass including triple glazing). Our window film always comes with clear application instructions which explain, in a step-by-step plan, how to apply the anti theft film.
Please note: This kind of film cannot be applied to structured glass such as patterned glass and wire-reinforced glass.
* Security film is an additional protective measure against burglaries and may slow down a burglary. SCALASOL® cannot be held liable for any successful burglary and any damage or costs arising from it.


---

Product specifications:


---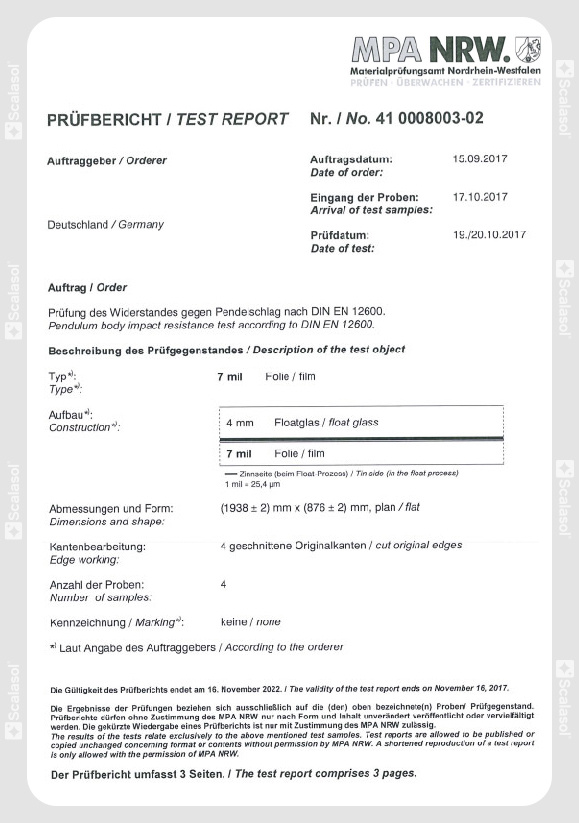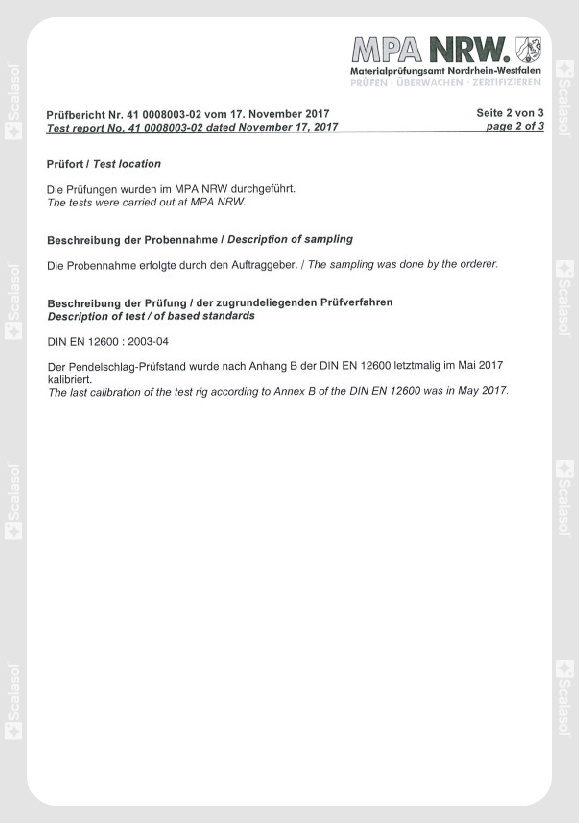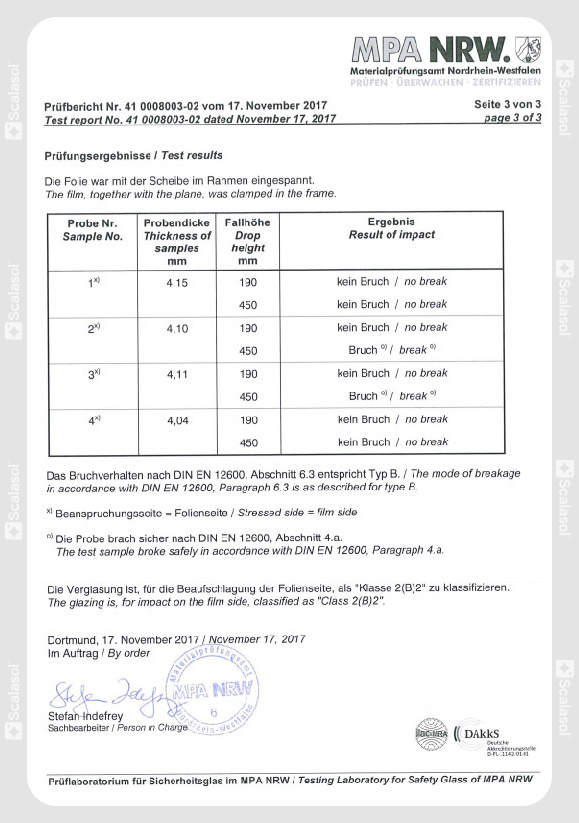 ---
 
Warranty conditions:
Click here for the warranty conditions of the QS7
---
---